A "halfway to everywhere" point, Taihape is often packed with travellers heading up to the ski fields and Tongariro National Park. Holidaymakers stop in Taihape too – the laidback lifestyle and range of adventure activities make the town an excellent weekend getaway destination.
The Rangitikei River is particularly well known for its heart-pumping white-water rafting; grade 5 rapids are found just east of Taihape at Pukeokahu, where the river descends through a maze of boulders in a spectacular canyon. But be warned – only experienced rafters should venture into this part of the river.
For something a little less daunting, visit one of Taihape's immaculate gardens or try gumboot throwing on the permanent throwing lane (operates on selected days). Other options include bungy jumping, the Flying Fox, kayaking, fishing, hunting and heritage tours.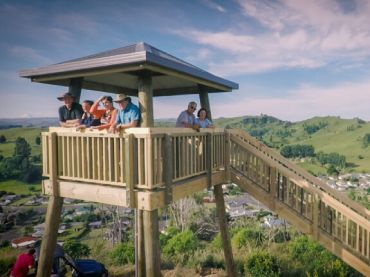 Mount Stewart Reserve
There is an amazing view from the top of the reserve from the Tower which was built by volunteers in 2017. The view encapsulates scenic vistas of Mt Ruapehu, the Ruahine Range and the township.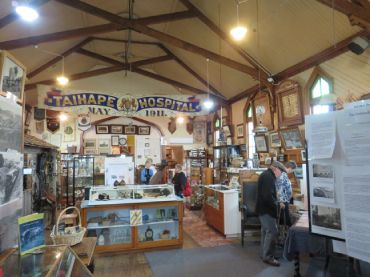 Taihape Museum
The collections concentrate mainly on local history. Farming, saw milling and the railway all played a large part in Taihape's history and this is reflected in the displays and extensive photograph collection.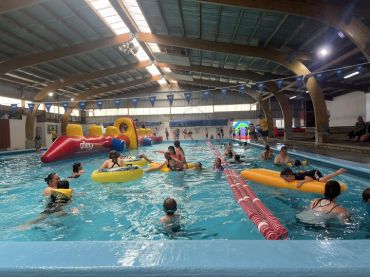 Taihape Swim Centre
Taihape Swim Centre is a community pool. Providing recreational swimming and swimming education to the upper Rangitikei area. There's a fabulous children's playground outside the swimming centre at Memorial Park.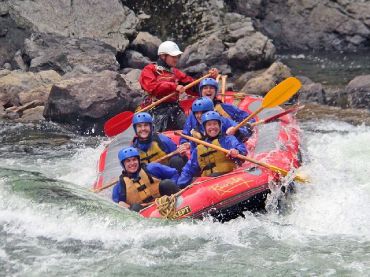 River Valley Adventures
River Valley is all about rafts and horses. In fact 3 generations (since 1982) of guides have brought adventures based around river rafting and horseback riding to the general public. Rafting ranges in duration from half-day Grade 5 trips on the Rangitikei River – often called one of the world's top half-day Grade 5 trips – to gentle floats in the midst of spectacular scenery on our scenic rafting trips. The core of the River Valley Stables riding experience is the natural horse training techniques used to train the horses. This produces horses that are responsive and happy. All riding takes place over the beautiful hill country of this area – the northern Rangitikei.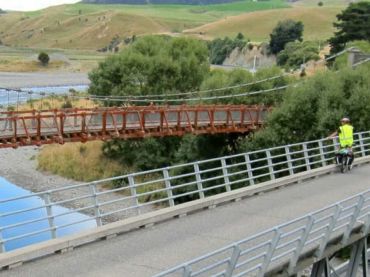 Gentle Annie Cycle Trail
Winding between Taihape on State Highway 1, and Fernhill in Hawke's Bay, Gentle Annie is a challenging but rewarding ride across remote hill country. Well off the beaten track and one of the North Island's best-kept secrets, this winding road follows an historic route used by early Māori to travel around the headwaters of the Rangitikei River and its main tributaries the Moawhango and Hautapu Rivers. The trail links northern Rangitikei District and Hawke's Bay, two regions worlds apart in their natural heritage and landscapes. It also connects to the Hawke's Bay Trails as well as two Heartland Rides: Route 52 through to the Wairarapa, and the OTT through to Ohakune (and therefore the Mountains to Sea).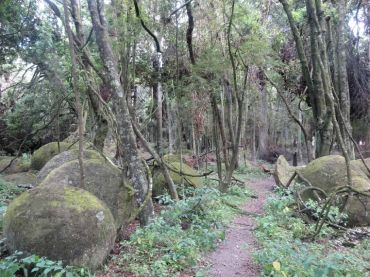 Whitecliffs Boulders
These magical and extremely intriguing boulders are known as cannon ball concretions made from mudstone. It is believed that millions of years ago rivers carried sediment from eroding land out to sea. Shells and trees were also carried out to sea and were trapped in the sediment. The sea water contained dissolved chemicals and formed a cement around what was left of the buried shells and plant material. The cement in this case is calcium carbonate. The organic material seems to create a node for this process to occur. This is why some are split and some even have trees growing from the centre. Located in Mangaweka just south of Taihape, Whitecliffs Boulders offers walking, biking or rafting options.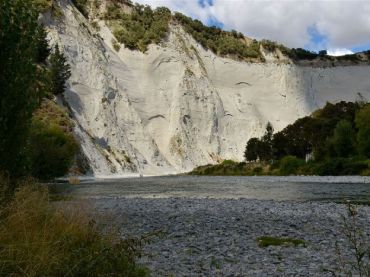 Mangaweka Scenic Reserve
A 35-min loop leads in through scrub and restoration plantings, before climbing steeply to old-growht forest with podocarps emergent from a tawa-titoki canopy. Hinau and white maire are common on the ridge. Flat parts of the track are boggy; steeper parts often slippery. See views of massive papa cliffs carved by the Rangitikei River. Acess from Te Kapua Road just south of Mangaweka. A great place to stop on your camper or caravan journey.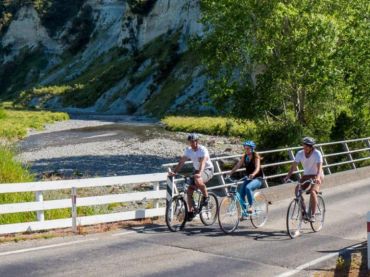 Manawatu Cycleway
The Manawatu Cycleway weaves its way from Mangaweka to Palmerston North City, providing cyclists with a two-day trip set against Manawatu's unique rural landscape. This route follows the Manawatu Scenic Route, so you'll be able to follow the large brown and white road signs along the way. You'll discover hidden places and tucked away treasures ranging from convivial country cafes and pubs; heritage sites, galleries and gardens, to scenic reserves, day walks, swimming holes, glow-worm caves, picnic areas, and camping spots.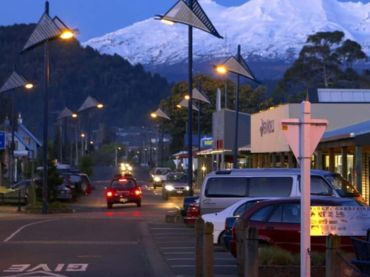 Ohakune-Taihape Cycling Trail
The safest way to bridge the high traffic route between Ohakune and Taihape, the OTT follows a series of backroads and a couple of busier stretches of main highway. Starting at the gateway of the Mountains to Sea Cycle Trail at Ohakune Junction, this route traverses the volcanic plateau and quiet valleys to the town of Taihape where the Gentle Annie Heartland Ride begins.